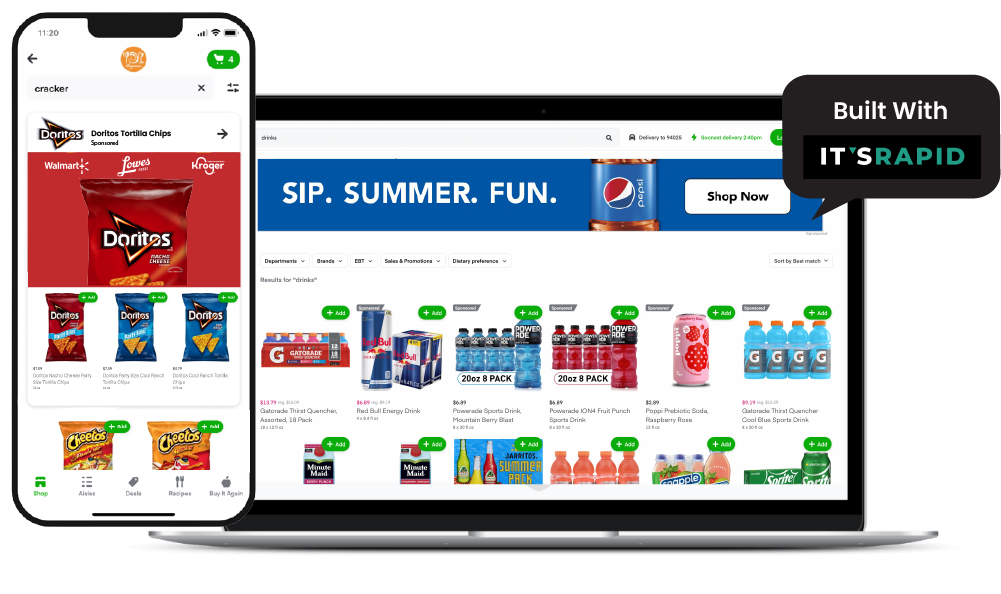 Pepsi
Pepsi Increases CTR from Display and Video Ads 5x at Scale with IT'SRAPID
With 23 brands and multiple retailer partnerships, Pepsi needed a simple way to create more display and video ads at scale and distribute them amongst their .com retailers. Here's how Pepsi increased CTR and aligned marketing efforts with IT'SRAPID.
60X
Less asset creation time
About Pepsi
Pepsi is one of the largest Food & Beverage brands in the world. The company's mission is to create joyful moments through delicious and nourishing products and unique brand experiences.
Before using IT'SRAPID, Pepsi's eCommerce, sales, and design teams were overloaded with a content calendar that spanned several different ad types and retailers. The design process took 4-5 weeks on average per campaign, and it was difficult to coordinate across multiple groups. In addition, the design team found themselves doing repetitive, low-value tasks by manually adjusting content to each retailer's specifications.
This caused a reactive approach to content creation, and an inability to be nimble and take advantage of the newest ad formats as well as customer expectations.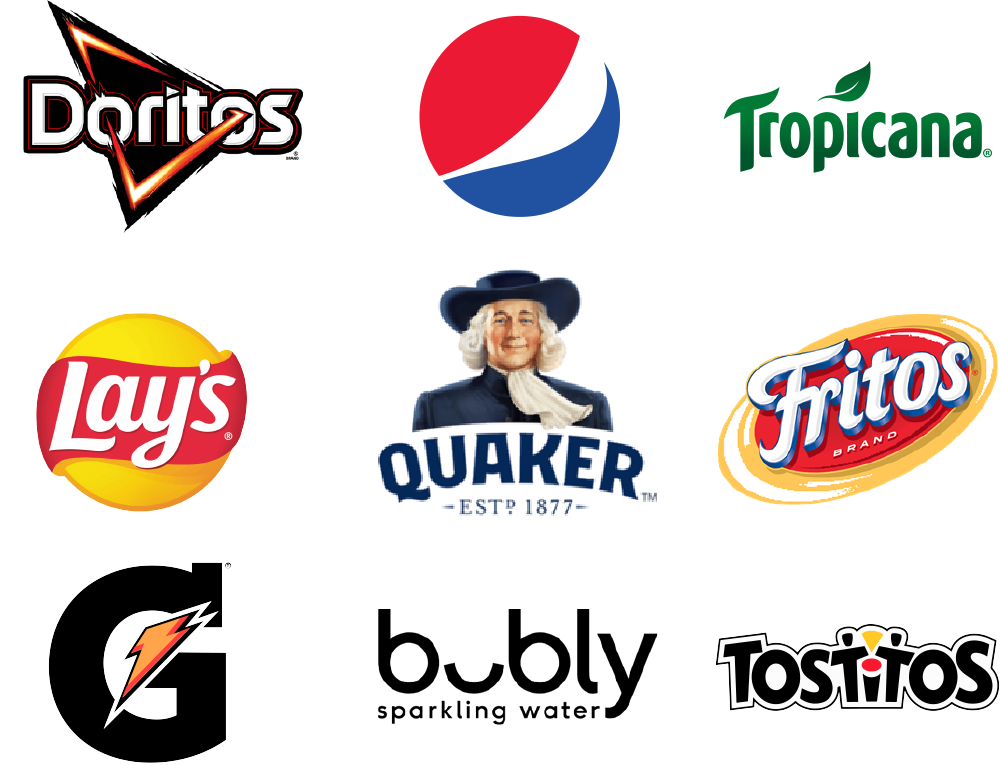 Generating and Distributing Ad Content at Scale
In order to effectively create, collaborate, and distribute ad content at scale, Pepsi recognized the need to integrate their teams with one tool that provided a library of ready-made retailer templates and ad format libraries. IT'SRAPID's platform provided the solution they needed.
"Creating an easy-to-manage ad creation and delivery tool that requires no design skills is key. Once a user logs into IT'SRAPID, they are able to select the ad format they want to create and easily upload their content, formatting into specific retailer and social media specifications with the click of a button. Pepsi's ability to easily create high-quality ads and instantly deliver them to all of their retailers revolutionized their ad approach."

–Timothy Bahn, Designer, PepsiCo
"With IT'SRAPID, Pepsi is able to focus on more exciting projects and stay on the bleeding-edge of digital advertising across all owned and retail channels with display ads, stoppable video, images, and more."

–Jared Taitel, Director, E-Commerce Marketing, PepsiCo
Start creating higher-quality ad content more rapidly today
With tools to make every part of your ad design, collaboration, and delivery more efficient and effective, supercharging your digital ads with IT'SRAPID has never been easier.